Turn Your Gas Water Heater On or Off manually from anywhere in the world – with Wi-Fi, 3G or 4G – Or use a WiFi timer APP to have manual or automatic control of your water heater.
The Gas Water Heater Timer can be programmable and fully compatible with home and wireless automation apps and devices. Want the ability to turn your water heater on or off  via wifi? Adjust your water heater timer with a WIFI APP? With our eco device and your favorite home automation controller, you can!
Here is a good example of a WiFi switch and APP information:
Set Personal Schedule:
 Schedule the Smart Plug to automatically power your GAS WATER HEATER TIMER on and off based on specific time you set.   Sync lights and devices would work for you whenever you want them to.
You can also use the Wifi Plug with Amazon, Alexa and Google Home ………..No Hub Required
https://www.amazon.com/SZMDLX-Outlet-Switch-Control-Required/dp/B0756BTY1G/ref=sr_1_2_sspa?ie=UTF8&qid=1507226134&sr=8-2-spons&keywords=wifi+timer+switch&psc=1
Also:
Z-Wave is a wireless technology that makes regular household products, like lights, door locks, water heaters and thermostats "smart". Z-Wave products "talk" to each other wirelessly and securely and can be accessed and controlled on your phone, tablet or pc.
The Belkin WeMo Switch works with Amazon Echo. Also, the free WeMo App can give you wireless control of your Gas Water Heater Timer. Whether you want to turn your water heater on from your kitchen or office, or turn that water heater on or off for your second home or business,  the WeMo Switch has you covered.
(WiFi Modules and APPs are not included)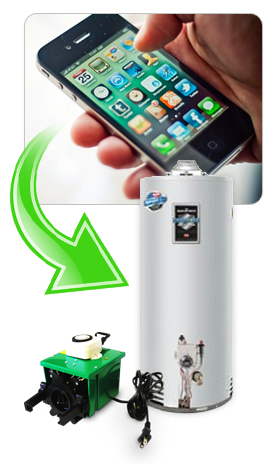 NEED A PLACE TO SHOP FOR AUTOMATION CONTROLS?

http://www.homecontrols.com/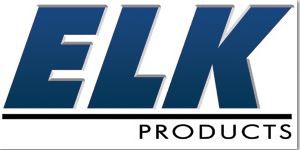 ELK Products is a leading designer and manufacturer of customized home and business security, energy management and convenience solutions.  ELK's M1 Gold Security and Automation controls provide intelligent scheduling and control based date/time, system arm status, environmental conditions and more.  M1 offers a variety of user interfaces for on-site and remote control from PCs, smartphones, tablets and other web enabled devices.    No internet connection?  No problem!  The built-in telephone remote control feature allows you to control the system from any phone with easy to understand voice prompts and touch tone commands!
http://www.elkproducts.com/m1-controls
Toll Free: (800) 797-9355
Our M1 gold offers remote control without the need for a smart phone or even an internet connection.  If a landline telephone line is connected to the M1 control, our built-in telephone remote allows any phone (standard or cell) can become a remote control.  
DON'T HAVE WI FI? NO PROBLEM!
OPERATE YOUR GAS WATER HEATER TIMER BY REMOTE WITH WIRELESS REMOTE APPLIANCE SWITCH.
Here is an example of many to choose from:
JTD ® 1 Pack Energy Saving Auto-programmable Wireless Remote Control Electrical Outlet Switch Outlet Plug Switch with remotes for Household Appliances Lamps, Lighting & Electrical Equipment.
http://www.newegg.com/Product/Product.aspx?Item=9SIAAFF4126083&cm_re=wireless_remote_light_switch_control-_-9SIAAFF4126083-_-Product

Don't Have a Smart Phone? No Problem!
There are many remote devices you can use with any cell phone or landline, computer or tablet to remotely control your Gas Water Heater Timer. The options are endless.