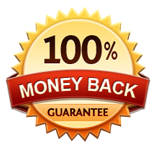 The Gas Water Heater Timer by American Pacific comes with a 5-year limited warranty on the housing and motor for any defects in materials or workmanship.
If for any reason the Gas Water Heater Timer does not perform due to any defects which occur during normal use within the warranty parameters, American Pacific will repair or replace the unit free of charge at our option, (less shipping).
If you have any questions or would like more information, please feel free to contact us.